This is me…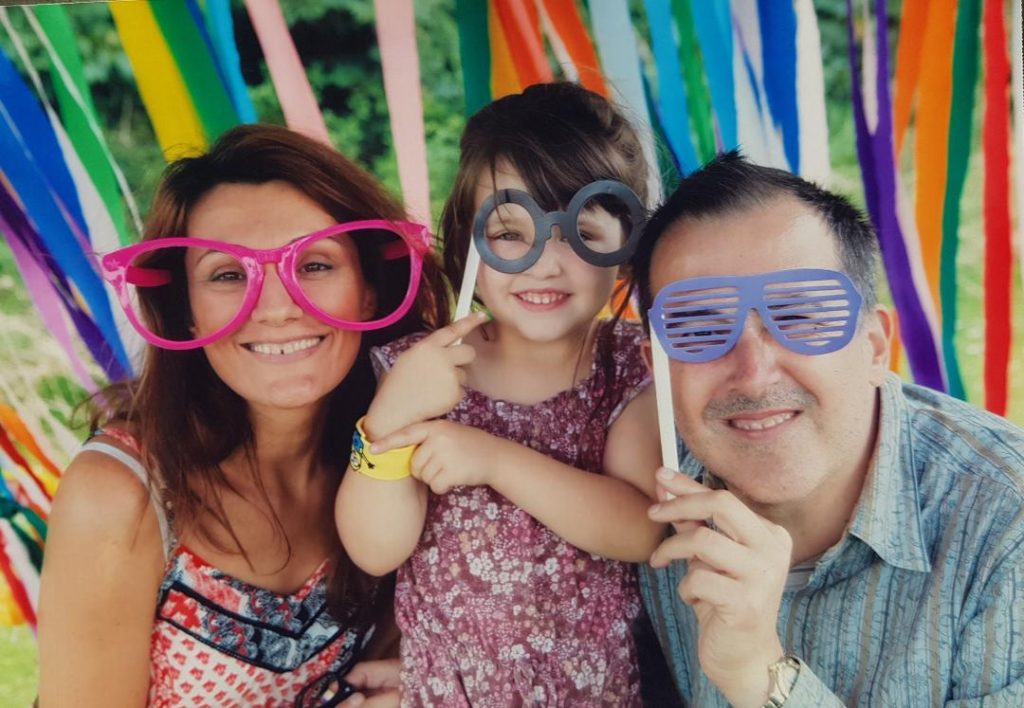 In my late 20's I ended up four stones (over 20 kg) overweight and a McDonald's junkie.
I was miserable. Truly miserable. I felt gross, and I was ashamed of myself because I wasn't able to lose weight. I felt trapped in my own body, massive emotional eating attacks…sweet stuff in particular (Snickers Bar – my kryptonite!)
I tried a lot of different things… you name it I tried it, Atkins, Keto, Cabbage soup diet, Slimming World but nothing worked…
Correction… all of the diets worked for a couple of weeks, maybe a month then they didn't. I would gain all the weight back and a few extra pounds!
Why couldn't I control my emotional eating? Why were my cravings so much stronger than me? How did my two best friends do it and I could not? What was wrong with me?
I was so confused about what to eat and what to do exactly. I even went to a doctor who prescribed Orlistat which just made me poo badly.
I knew there HAD to be an explanation, there HAD to be! Heaven knows I was ready for change.
Around the same time, my dad was diagnosed with diabetes, I got super scared! The penny FINALLY dropped!  I decided to do something… enough was enough…I didn't want to go the same way.. and have to stick a needle in my stomach three times a day.
So I went back to school. I passed my Masters in nutrition and became a NLP (neuro-linguistic programming) behaviour coach.
After years of effort and much trial and error, I did it. I figured out how to break the cycle of yo-yo dieting, constantly thinking about food and I FINALLY got the dial on the scale to move for good.  Now years later after getting married and having a kid – I am in the best shape ever-  perfect 10!
Since becoming a weight loss coach I've helped hundreds of private and corporate clients to do the same.
My mission is to inspire and motivate people like you to become the healthiest versions of themselves, build healthy relationships with food and lose weight for good so there are no more guilt trips after having your favourite foods (still burger and Snickers for me), because eating should be a joyous thing.
Who am I?
A full-time weight loss coach, wife and a mum to an amazing girl
Fully registered MSc Nutritional Therapist (BANT) working in the industry since 2007
Certified NLP (behaviour coach)
Regional ambassador for PHC (public health collaboration) charity that works closely with the UK government and NHS to reverse type 2 diabetes via food and behaviour changes
Nutrition editor for Local Mums Online (~ 20 000 reach)
Nutritional consultant for 2 large corporate businesses
London Marathon Runner
I am fully insured and a member of The British Association for Nutrition and Lifestyle Medicine (BANT) www.bant.org.uk. as well as being registered with the Complementary and Natural Healthcare Council (CNHC).
BANT is the professional body for Registered Nutritional Therapists. All BANT members are fully trained to understand the theory of nutritional therapy and accomplish skill in clinical practice. They also must demonstrate continual professional development so clients can be assured BANT practitioners have up-to-date knowledge.
CNHC is the national voluntary regulator for qualified complementary healthcare practitioners. This is an accredited register approved by the Professional Standards Authority, an independent government-appointed body. All practitioners on the CNHC register meet the national standards of practice in their work and abide by a Code of Conduct, Performance and Ethics.