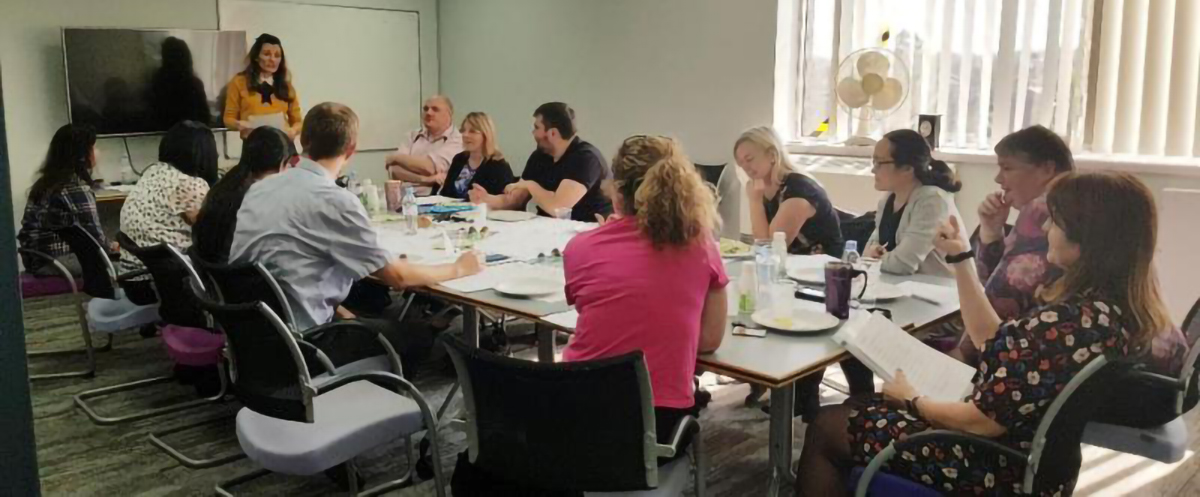 Menopause at work
Menopause is a totally natural process and has been around as long as women, but now menopausal women are the fastest-growing workforce demographic.
In a recent Menopause at work survey from Newson Health found:
90% of respondents felt that their menopausal or perimenopausal symptoms were having a negative impact on their work
31% had thought about reducing their working hours or leaving because of debilitating menopause symptoms.
The Fawcett society conducted in May 2022, is one of the largest ever surveys of peri/menopausal women in the UK and found:
80% said their workplace has no basic support for them
59 % of women had taken time off due to menopause symptoms
81% of menopausal women say every employer should have an action plan on menopause.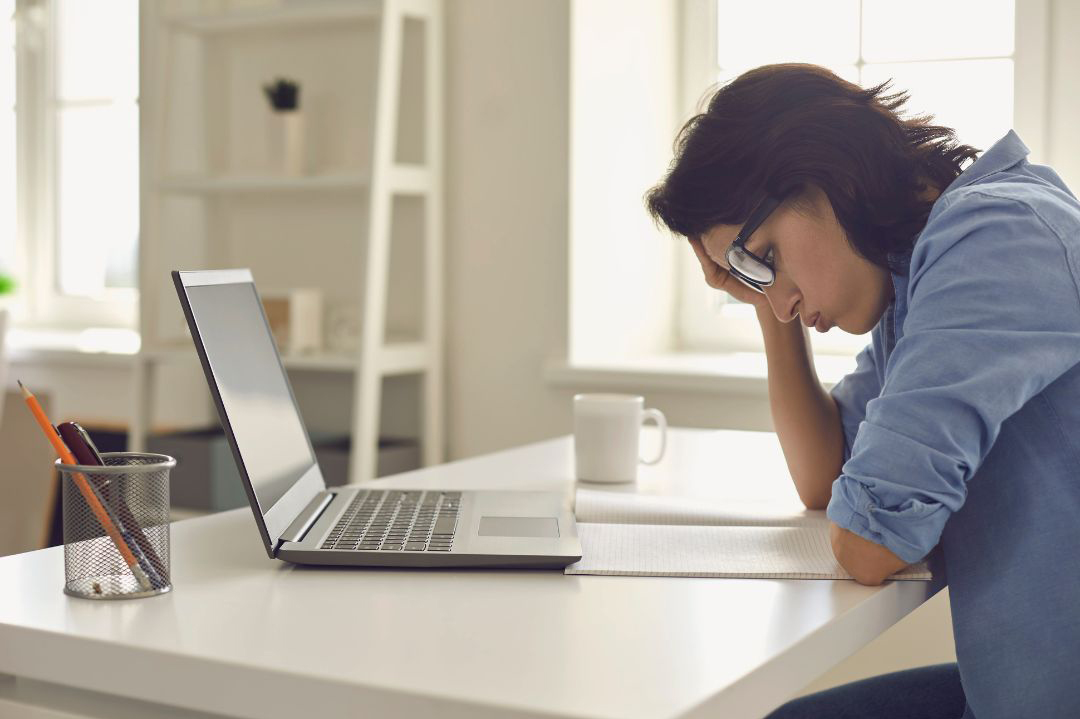 We are an ageing population, with fewer new entrants joining the workforce. Organisations need to look after their 'oldies' to have the talent they need to run their business.
So, what is going on?
Sex hormones (oestrogen in particular) are essential for the brain to function and also the heart, bones, skin, joints, muscles, nerves, bladder and vaginal health. These hormones decrease through perimenopause and menopause.
Menopausal women also experience emotional and psychological changes such as anxiety, depression, irritability, and self-confidence… not to mention the inability to concentrate and brain fog, wish I could remember the name of the person sitting next to me.
And it's not just menopausal women experiencing these changes. The average age of menopause is 51. Perimenopause is important to take into the equation too. Perimenopause is the time during which a woman still has periods but her hormone levels are falling rapidly. This usually starts in your 40s, but it can start in your 30's or even earlier.
How Menopause impacts performance
Sick Leave – a lot of women feel tired and exhausted around this time. This can be due to many factors caused by low hormones; poor sleep, mood swings hot flushes as well as feeling anxious and depressed.
Work Performance –  low hormones (estrogen and testosterone) cause brain fog and difficulty to concentrate which adversely affect productivity and problem-solving
Stress – due to hormonal changes women are much more difficult to manage stress at this season of life, which can affect their relationships at work and home
Confidence – self-doubt is another hormone-related issue that could have a significant impact on her performance
Anxiety and depression – difficult to be and stay motivated. Many women have been prescribed an antidepressant at this time – but it's falling hormones that make all the havoc.
The cost of menopause for business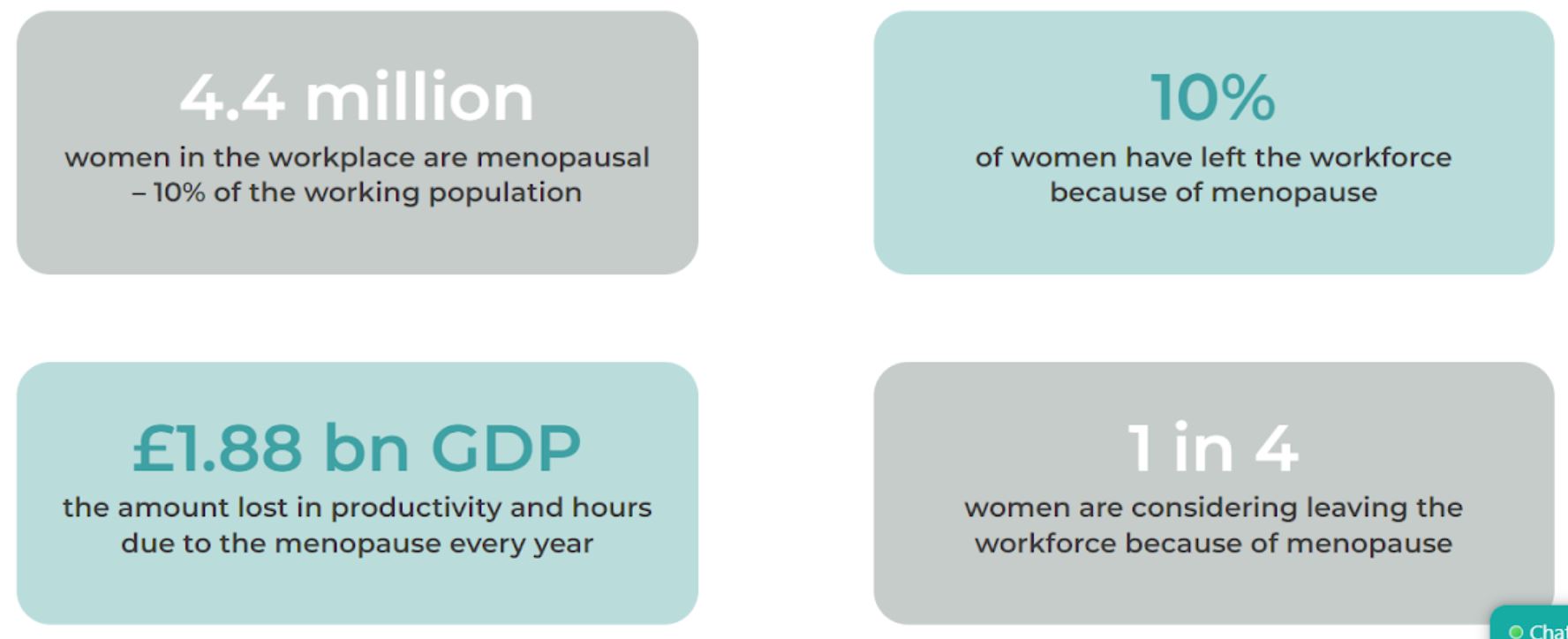 Why your company needs to take menopause seriously
There are plenty of reasons why your company needs to take menopause seriously. Here are just some of them;
Cost of absence – According to the Office of National Statistics, the groups who experienced the highest rates of sickness absence included older women and those working in large organisations. In the UK, no less than 14 million working days have been lost because of untreated / undiagnosed menopausal symptoms.
Cost of losing the talent – the cost of recruitment to replace women who leave the business, according to Oxford Economics, is more than £25,000 for a person earning £30,000 a year.
Gender diversity– as many women do not receive the support they need with their symptoms, around 20%, unfortunately, choose to leave their job, or ask for part-time work, therefore, worsening gender inequalities in top positions and increasing the gender pay gap. It is essential for corporates to remove all barriers for experienced women to progress and achieve that balance.
Legal obligation – Employers have a duty to ensure that working conditions do not worsen menopausal symptoms, and in some cases, menopausal symptoms can be very debilitating. Menopause is covered under the Equality Act 2010, and it is worth noting that the first cases in relation to menopause have been won.
How I can help employers:
Knowledge is Power. Women need to be empowered with information and practical nutrition tools so they can thrive in their lives and their careers. In the last 5 years, I have helped hundreds of perimenopausal and menopausal women in private and in the corporate sector by using:
One to two-hour talks on relevant menopause topics: sleep, weight, stress, HRT etc.
6 week group online 'Menopause, Hormones and Weight management programme.
'Ask Nutritionist' pop-up group sessions where I answer any menopause questions.
One To One sessions with functional testing (test don't guess) to dive deeper and personalize the approach where needed.
The tides are changing around menopause and we can NOT ignore this issue any longer.